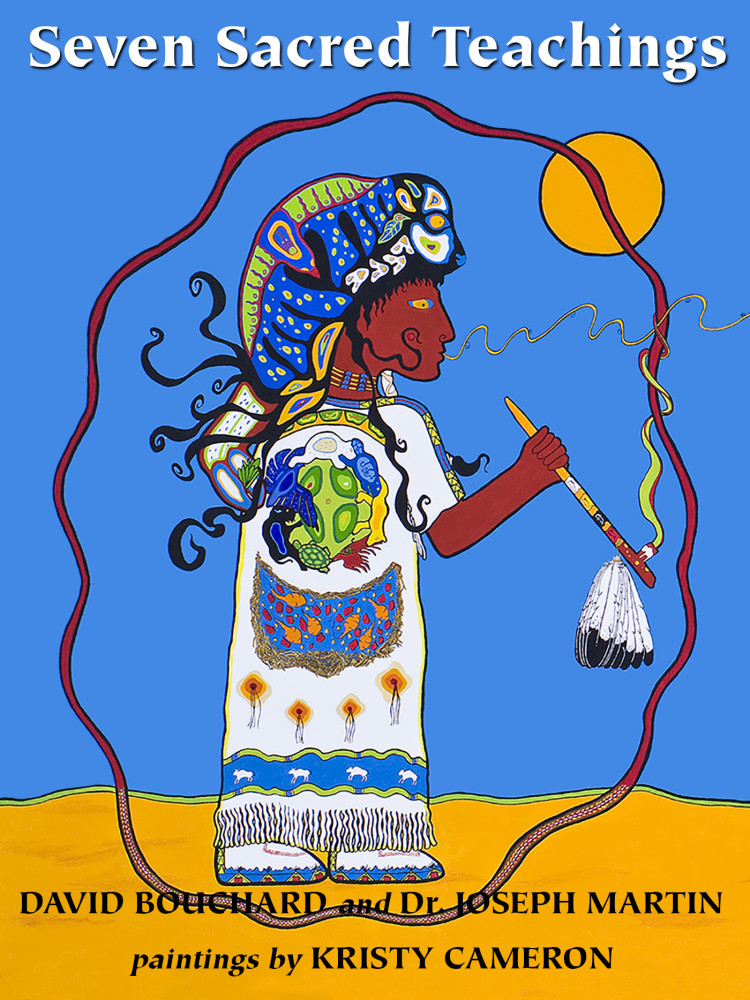 There are as many Creation stories as there are First Nations on Turtle Island. The story of a Great Flood is known to indigenous people in every corner of the world. The Seven Sacred Teachings is a message of traditional values and hope for the future. The Teachings are universal to most First Nation peoples. These Teachings are aboriginal communities from coast to coast. They are a link that ties First Nation, Inuit and Métis communities together.

Written by David Bouchard and Dr. Joseph Martin. Paintings by Kristy Cameron.

The audio enhanced read along edition features the voice and flutes of David Bouchard.

Compatible with most iOS devices

Listen to a page from Seven Sacred Teachings