Overview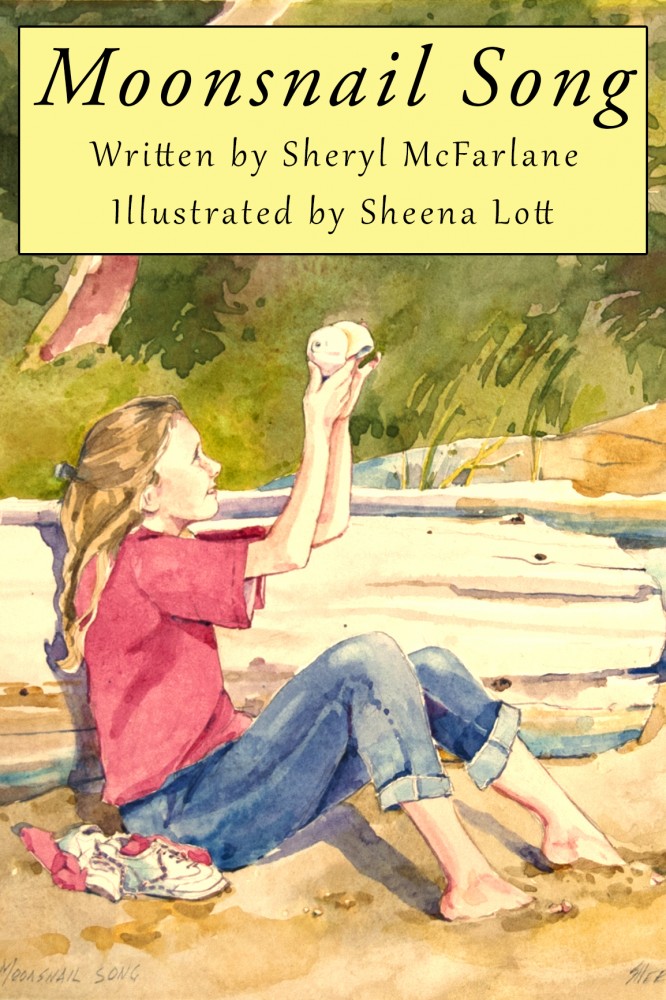 Throughout the day, April daydreams her way to her favorite place in search of elusive moonsnails. A rhythmic text and Sheena Lott's evocative watercolors make it easy for readers to follow April into a world of misty morning fogs, sea stars, sand dollars and sideways scuttling crabs. Readers will discover hermit crabs, tidepool sculpin, sea urchins, and a moonsnail egg case made of sand and slime and a million un-hatched eggs. As the day draws to a close, April's daydreams drift seamlessly into a bedtime lullaby and sleep.
Moonsnail Song Reviews
Reading this book is like holding a seashell to your ear; you can almost hear the pounding of the ocean and smell the sea fresh air.
The text ebbs and flows like the sea. The words chosen emulate the sea setting; occasionally they are as crisp and stinging in rhythm as salt air. Or the words imitate waves…This book would be a great introduction to a sea unit or as a preamble to a shore walk. Recommended.
Author & Illustrator
Sheryl McFarlane is the author of more than a dozen award-winning books for kids and teens including: Waiting for the Whales, Jessie's Island, Eagle Dreams, and A Pod of Orcas.  Her best selling books  often celebrate the west coast where she lives, daydreams and writes.
Sheena Lott has had a very successful 25 year career in art.  This busy artist combines gallery exhibitions and children's book illustration. Her painterly watercolours and oils express her love of the outdoors and coastal lifestyle. She was nominated for the Amelia Francis Howard Award for illustration for "Midnight in The Mountains"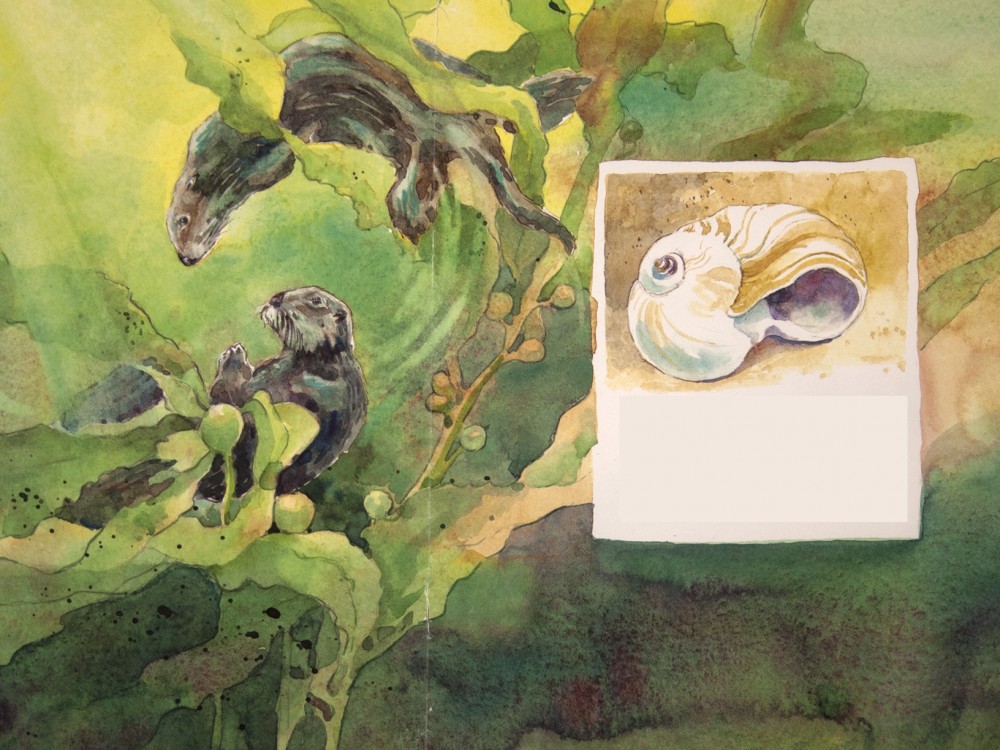 Awards
Moonsnail Song, Canadian Children's Book Centre 'Our Choice Award'