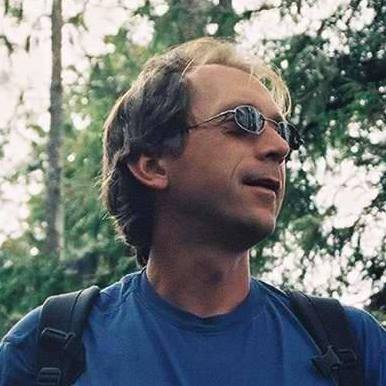 Stephen McCallum is a professional Animator, Illustrator and Art Director who lives and works from his home in Victoria B.C.
Stephen won several awards and prizes for his illustration and animated films. In 2012, Stephen was an animator on the Oscar nominated NFB film "Wild Life". In 1992, "From Flores" won Best Short Fiction at the International Environmental Film Festival in Brazil.
Stephen's work experience also includes stints as an Animator at Disney Interactive and Art Director on several computer game titles.
Children's Picture Books
The Potter, 1992
Belle's Journey, 1993 (translated into German, Japanese and Braille)
A Dog for a Friend, 1994
The New Land, 1997
The Good Companion 1998
Awards
Animator on Academy Award nominated NFB film, Wild Life, 2012
Camosun College Distinguished Alumni Award 2004
Best Short Film Sao Palo International Film Festival 1992 "From Flores"
Award of Excellence PIMA Festival 1990 "From Flores"
Winner Northwest Film and Video Festival 1988 "Debts"
Reader's Choice 1998 "The Good Companion"
ABA Pick of the Lists 1998 "The Good Companion"
Reader's Choice Award 1997 "The New Land"
ABA Pick of the Lists 1997 "The New Land"
Reader's Choice Award 1993 "Belle's Journey"
Nomination-Golden Sheaf Awards 1987 "Debts"