Overview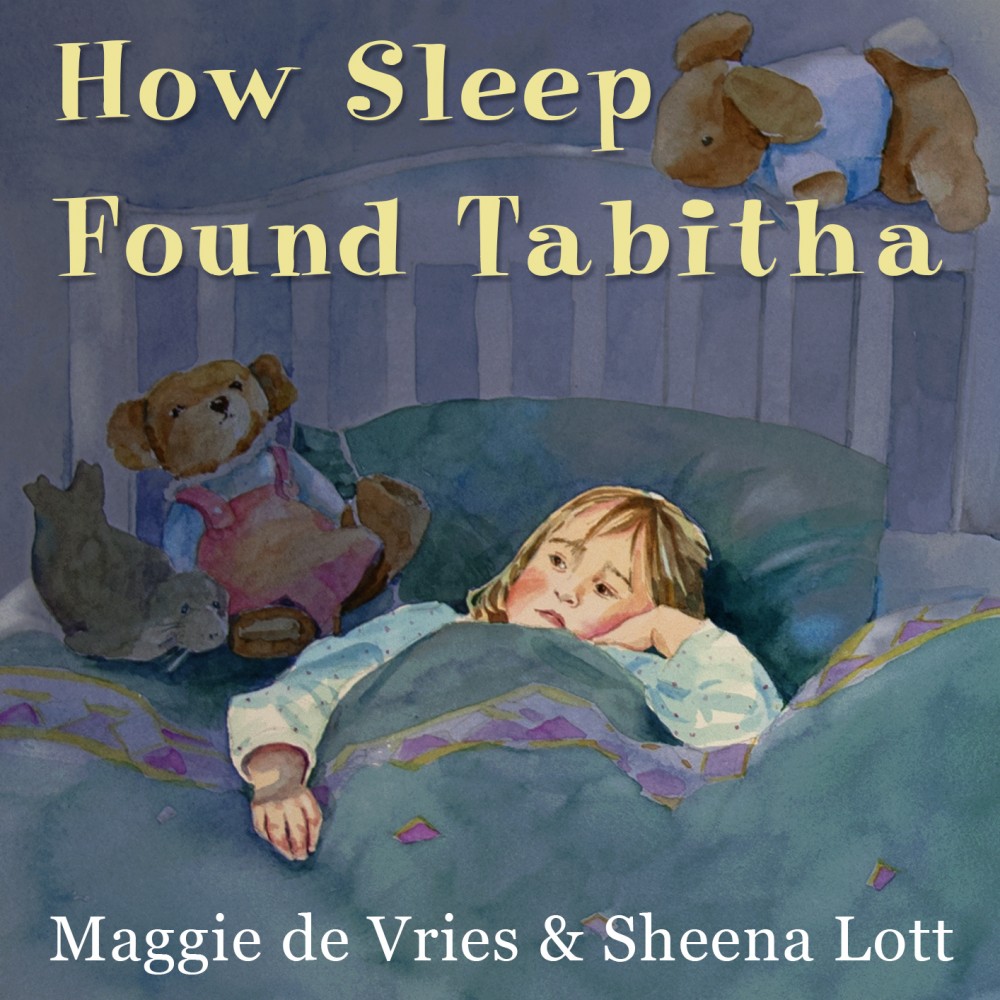 It's bedtime, but sleep will not come to Tabitha. The bed is cozy. The room is dark and quiet. Her favourite things surround her. She should be able to go to sleep, but something is missing. What can it be?
As she lies waiting, the animals call to her. Will the whale lull her to sleep? Can the eagle carry her to dreamland? Or the horse? The frog? The rabbit? Nothing seems to work.
And then sleep comes, as it often does, from an unexpected place.
Buy iBook on iTunes
Author & Illustrator
Maggie de Vries has been writing books for children and teens for twenty-five years. She co-wrote her first book in 1988 with her aunt and mentor, children's author, Jean Little, and since then much of her work has related to children and writing. Maggie loves teaching and writing, but none of it would mean nearly as much if she wasn't writing her own books along the way. She writes for all ages, and gives dozens of author talks and workshops every year, in every setting imaginable, from elementary schools to prisons.
Sheena Lott has illustrated 10 popular children's books including the perennial bestsellers "Jessie's Island" written by Sheryl McFarlane and "Salmon Forest" by David Suzuki. She was nominated for the Amelia Francis Howard Award for illustration for "Midnight in The Mountains" and Christie Harris Award for "How sleep found Tabitha".