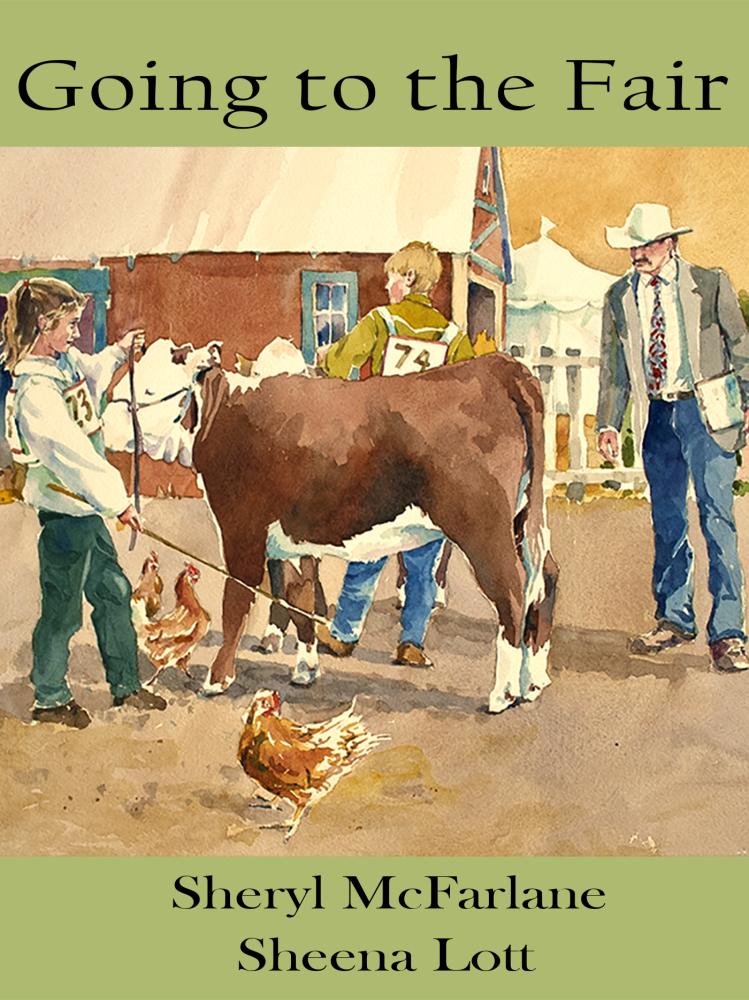 Everyone loves going to the annual fall fair. There are clowns, farm animals, sticky cotton candy and antique tractors on display.  Erin can't wait to meet up with her friends at the fair grounds. And, if she's lucky, she may even win a prize ribbon for her giant pumpkin! Going to the Fair is a picture book invitation to visit the annual fall fair anytime. McFarlane's appealing, rich text is complemented by Lott's realistic watercolours that capture all the joy and excitement of a rural fall fair.
Recommended reading ages 4-8
Written by Sheryl McFarlane. Sheryl is the author of more than a dozen award-winning books for kids and teens including: Waiting for the Whales, Jessie's Island, Eagle Dreams, and A Pod of Orcas.  Her bestselling books often celebrate the west coast where she lives, daydreams and writes. 
Illustrated by Sheena Lott. Sheena has had a very successful 25 year career in art.  This busy artist combines gallery exhibitions and children's book illustration. Her painterly watercolors and oils express her love of the outdoors and coastal lifestyle.
Audio design and engineering by Crow Cottage Publishing.