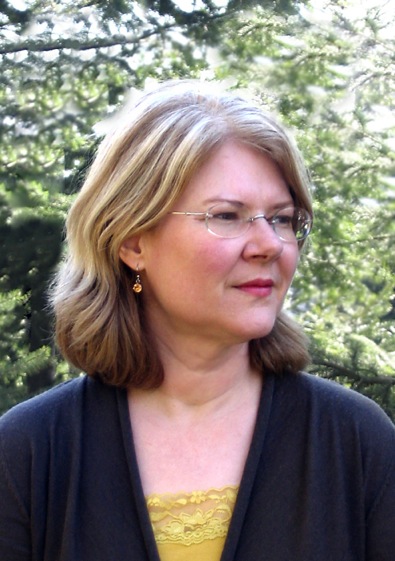 Maggie de Vries has been writing books for children and teens for twenty-five years. She co-wrote her first book in 1988 with her aunt and mentor, children's author, Jean Little, and since then much of her work has related to children and writing. Maggie was a substitute teacher in elementary school for five years, back in the 1990s. After that, she was children's book editor at Orca Book Publishers in Victoria, for five years in house and two years freelance. And, after years of teaching children's literature courses in the English Departments at the University of Guelph, and in the Faculty of Education at UBC, she now teaches creative writing in UBC's Creative Writing Department, both in their optional-residency program online and in their on-campus classes.
Maggie loves teaching and writing, but none of it would mean nearly as much if she wasn't writing her own books along the way. She writes for all ages, and gives dozens of author talks and workshops every year, in every setting imaginable, from elementary schools to prisons.
Maggie lives with her husband and their two cats in a townhouse overlooking the Fraser River in Vancouver. One of those cats might just be the offspring of a certain sleepy character in How Sleep Found Tabitha!
Picture Books
How Sleep Found Tabitha, Picture book. Illustrated by Sheena Lott. Orca 2002. Now an ebook with Crow Cottage Publishing.
Big City Bees,  Picture book. Illustrated by Renne Benoit, Greystone, 2012.
Fraser Bear, Picture book. Illustrated by Renné Benoit. Greystone, 2010.
Tale of a Great White Fish, Picture book. Illustrated by Renné Benoit. Greystone, 2006
Once Upon a Golden Apple, Picture book, co-authored with Jean Little. Illustrated by Phoebe Gilman. Penguin, 1991.
Juvenile Novels
Chance and the Butterfly, Chapter book. Orca Book Publishers, 2001. New edition, spring 2011.
Somebody's Girl,  Chapter Book, Orca, 2011.
Teen Novels
Rabbit Ears, Teen novel. HarperCollins, 2014.                  
Hunger Journeys, Teen historical novel. HarperCollins, 2010.
Adult Non-Fiction
Missing Sarah, Adult non-fiction. Penguin. 2003.