We publish quality children's eBooks and audiobooks by Canadian authors and illustrators reflecting the full and rich diversity of Canadian culture. We create innovative, distinctive and immersive digital reading experiences for classrooms, communities, and all platforms where children read and share stories.
Our enhanced eBook editions feature read along narration, cinematic soundtracks and other interactive features designed to encourage young and reluctant readers.
Crow Cottage Publishing is a full production studio with the equipment and skill sets to handle every aspect of digital production including design, layout, audio recording, editing and mixing, meta data, asset management, distribution and marketing.
Our eBooks are available on Overdrive, Hoopla. the Apple iBookstore, iTunes, Kobo, Scribd, Amazon, 3M, Baker & Taylor and Epic Unlimited for Kids.
Crow Cottage Publishing is a member of the Association of Canadian Publishers.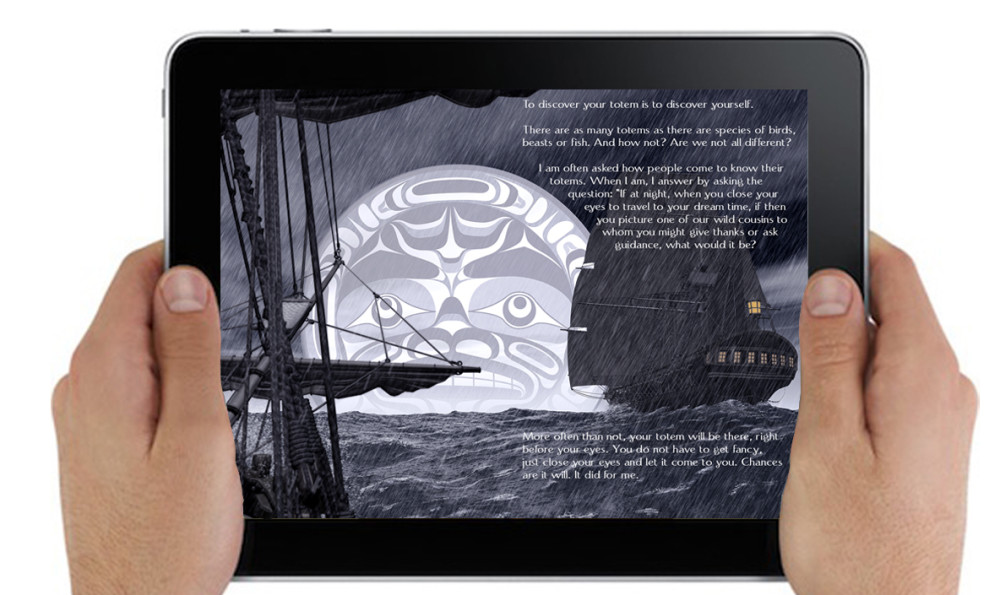 Listen to a page from the audio enhanced eBook edition of I am Raven