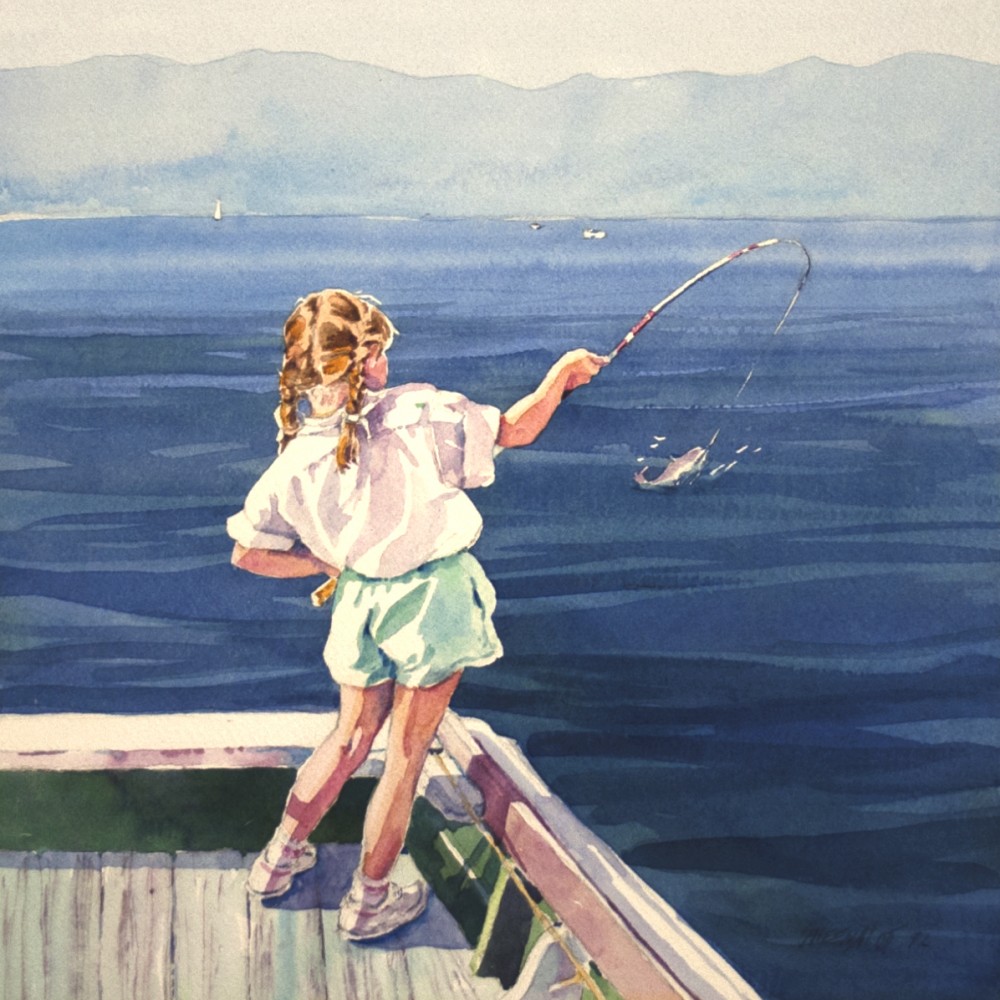 A real fish tale! When "the big one" gets away, Amy figures the day is ruined. Or is it? Set on Canada's west coast, A Morning to Polish and Keep is a story of adventure, family interaction and the lasting comfort of memory.
Written by Julie Lawson and Illustrated by Sheena Lott
Recommended reading ages: 4-12
A Morning to Polish and Keep features read aloud narration by the author accompanied by a beautiful soundscape and music.
Audio enhanced edition for Apple devices just $7.99 CAD on the iBookstore.

 Listen to a page from A Morning to Polish and Keep
Narrated by the author, Julie Lawson. Sound Design by Crow Cottage Publishing.